The ideal place to spend the best day of your life.
Thanks to its enchanted atmosphere and an environment of romantic greenery, Abbazia di San Pastore is the ideal place to celebrate the best day of your life.
Full of charm and history, this evocative place will make your wedding day an unforgettable experience. Both the indoor and the outdoor areas will be reserved for the occasion.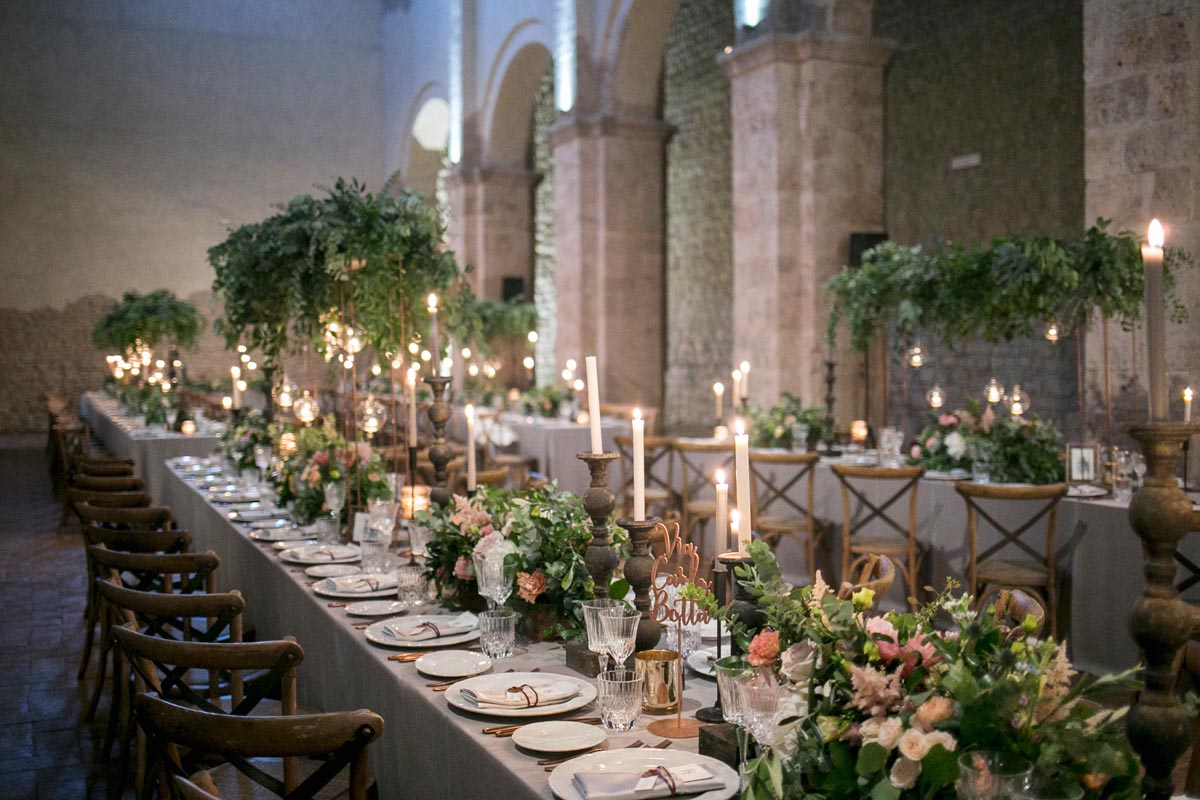 A Magic Place
Atmospheres rich in history
You may also want to celebrate an authentic civil wedding in the beautiful Chapter House, the center around which once gravitated the daily life of the Abbey's religious microcosm. If you wish, the whole complex is at your disposal, including the large indoor halls that can accommodate up to 350 guests, the grand hall, the outdoor terraces, the swimming pool with a suggestive view of the Rieti Holy Valley as well as the apartments that can accommodate up to 74 guests.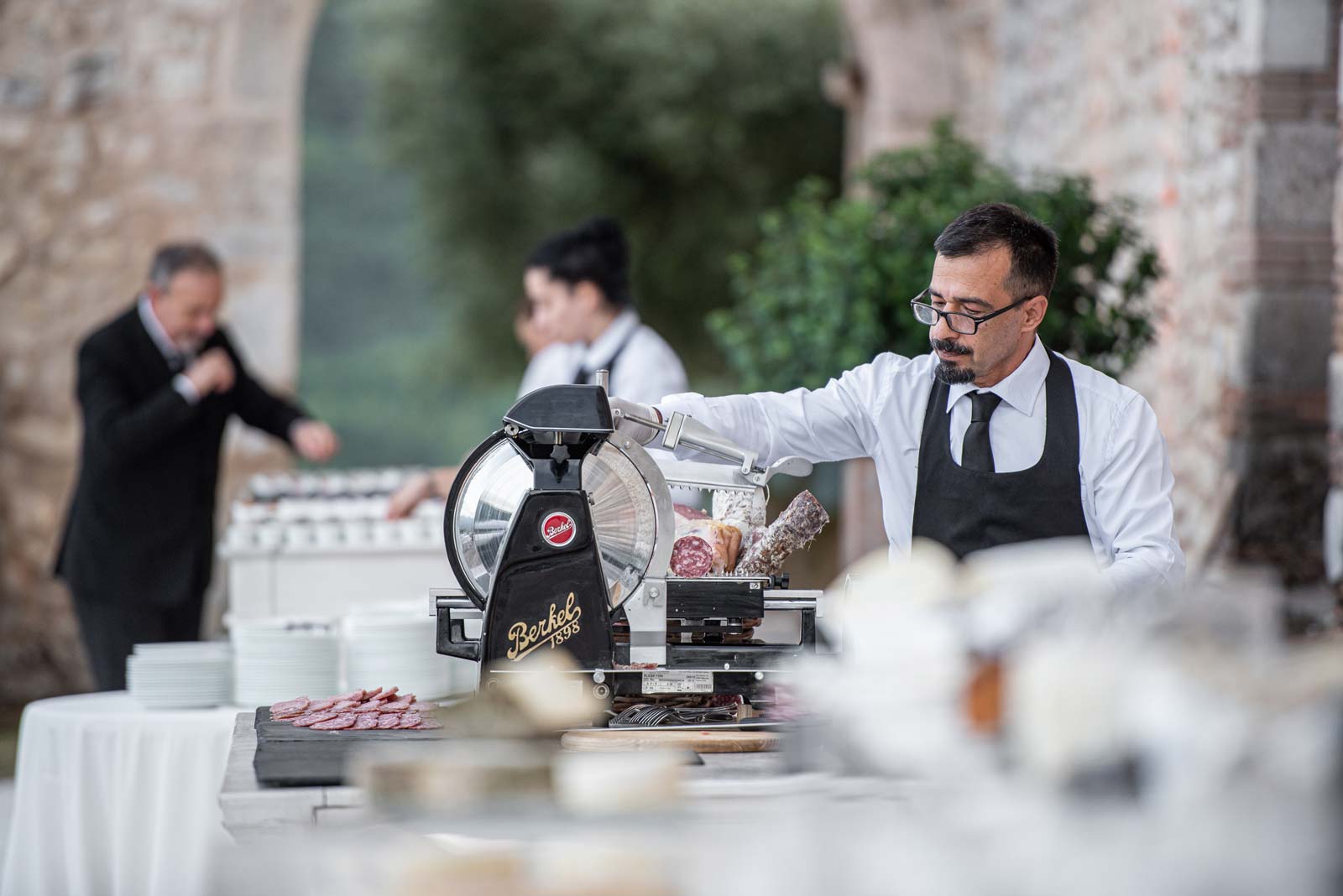 Care for details
Rely on us
We will do our very best to give satisfaction and consider your every wish. At your side there will be Silvia with all her dedication and competence.  She will take care of every detail for a unique and special day and make sure all your needs are met – thanks to consolidated relationships with suppliers of all the required services, from flowers to photos, from the choice of favors to catering, from confectionery to cake. We guarantee a careful selection and a wide range of possibilities, and you will only have to fully enjoy your special day, taking care of the most pleasant and relaxing part.
Party Time
A location for every moment
On the beautiful terrace with its panoramic views of the Rieti Holy Valley, appetizers are served, the cloister will welcome the cutting of the cake, while your younger guests will be welcomed in the talking area. And for celebrations that last until dawn, the evening can continue with a pizza party, barbecue, street porchetta and open bar.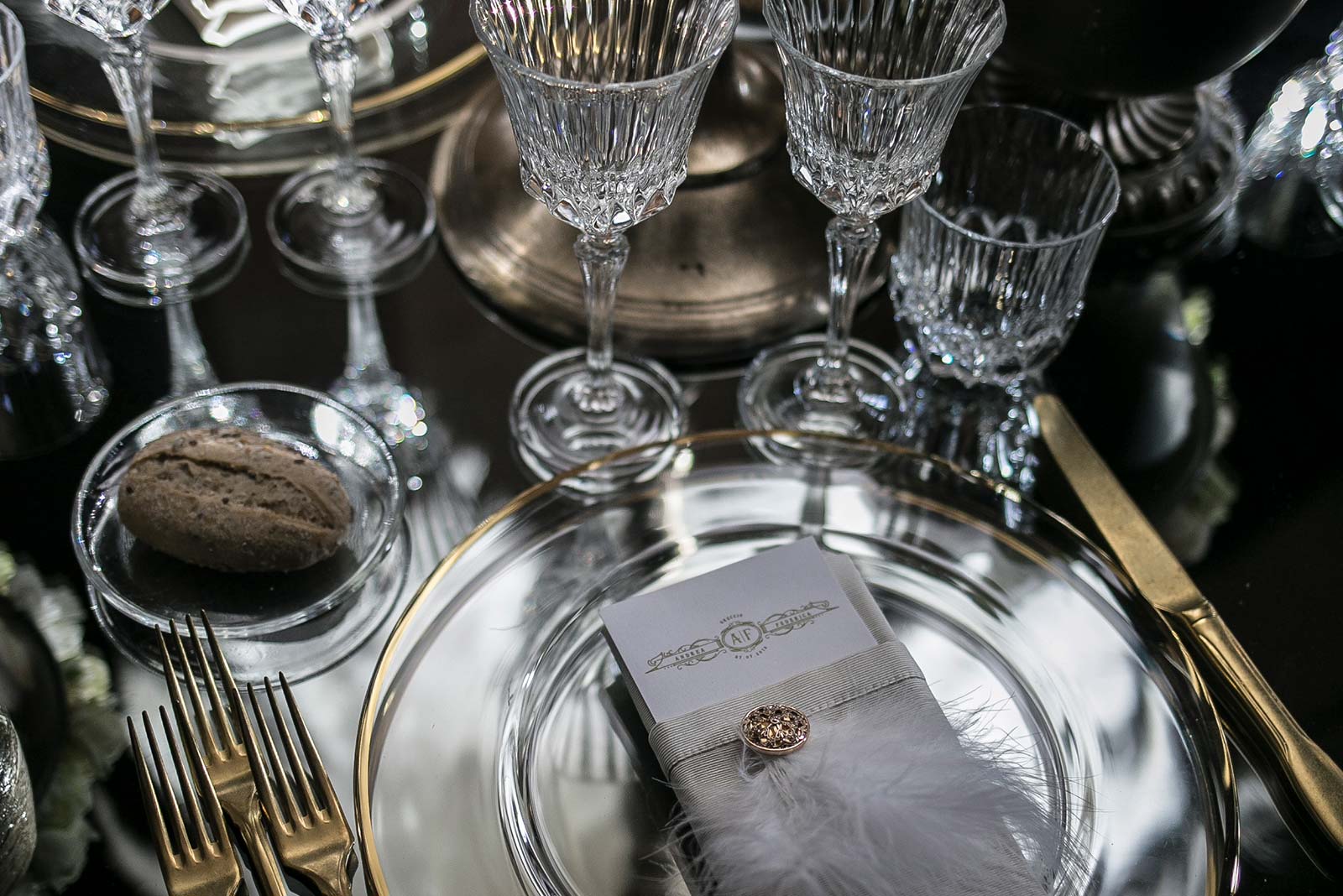 Top hospitality
The Best choice
A parking space for 100 cars is available for guests.
Many couples from all around the world have already chosen Abbazia di San Pastore as the perfect location to celebrate their wedding day.